Bollywood Old Actress Hot Biography
Helen Jairag Richardson (born 21 October 1939 in Burma) is an Indian film actress and dancer of Anglo-Burmese descent, working in Hindi films.[1] She is often cited as the most popular dancer of the item number in her time. [2] She was the inspiration for four films and a book.[3]
Helen was born in Burma on 21 October 1939 to an Anglo-Indian father and Burmese mother.[1] She has a brother Roger and a sister Jennifer. Her father died during the Second World War. The family migrated to Mumbai in 1943 but her mother's salary as a nurse was not enough, and Helen had to quit her schooling to support the family.[4]. In a documentary called 'Queen of the Nautch girls', Helen said she was 16 yrs old in 1957 when she got her first big break in Howrah Bridge.
[edit]Career
Helen was introduced to Bollywood when a family friend, an actress known as Cukoo, helped her find jobs as a chorus dancer in the films Shabistan and Awaara (1951). She was soon working regularly and was featured as a solo dancer in films such as Alif Laila (1954), Hoor-e-Arab (1953), and number "Mr. John O Baba Khan" in the film Baarish.
Helen got her break in 1958 when she performed the song "Mera Naam Chin Chin Chu" in Shakti Samanta's film, Howrah Bridge, which was sung by Geeta Dutt. After that, offers started pouring in throughout the 1960's and 1970's. During her initial career, Geeta Dutt sang many songs for her. The Bollywood playback singer Asha Bhosle also frequently sang for Helen, particularly during the 1960s and the early 70's.
She was nominated for the Filmfare best supporting actress award in 1965 for her role in Gumnaam. She played dramatic roles such as the rape victim in Shakti Samanta's Pagla Kahin Ka (1970).
Writer Salim Khan helped her get roles in some of the films he was co-scripting with Javed Akhtar: Imaam Dharam, Don, Dostana, and Sholay. This was followed by a role in Mahesh Bhatt's film Lahu Ke Do Rang (1979), for which she won a Filmfare Best Supporting Actress Award. In 1999 Helen was given India's Filmfare lifetime achievement award.
Helen officially retired from movies in 1983, but she has since then appeared in a few guest roles such as Khamoshi: The Musical (1996) and Mohabbatein (2000). She also made a special appearance as the mother of real-life step-son Salman Khan's character in Hum Dil De Chuke Sanam. Helen was selected for the Padma Shri awards of 2009 along with Aishwarya Rai and Akshay Kumar.
[edit]Non-acting career
Helen also performed numerous stage shows in London, Paris, and Hong Kong.
In 1973, Helen, Queen of the Nautch Girls, a 30-minute documentary film from Merchant Ivory Films, was released. Anthony Korner directed and narrated the film. A book about Helen was published by Jerry Pinto in 2006, titled The Life and Times of an H-Bomb,[5][6] which went on to win the National Film Award for Best Book on Cinema in 2007.
Helen appeared as a Judge in the semi finals and finals of the 2009 Indian Dancing Queen (Dance Contest)
[edit]Personal life
In January 1956, Helen was 15 years old when she moved in with film director P.N Arora who was already married and was 28 years older than her. He controlled her finances until 1973 when she discovered that he was spending her money without her consent. She was almost bankrupt as a result. She broke up with him on her 33rd birthday in November 21, 1973. [7][unreliable source?] In 1981, Helen married Salim Khan, and became his second wife and they adopted a girl, Arpita. Salman Khan is her stepson and she has acted as his mother in the film Hum Dil De Chuke Sanam, as his grand mother-in-law in Khamoshi: The Musical and Dil Ne Jise Apna Kaha and as his grandmother in the film Marigold.
Bollywood Old Actress Hot
Bollywood Old Actress Hot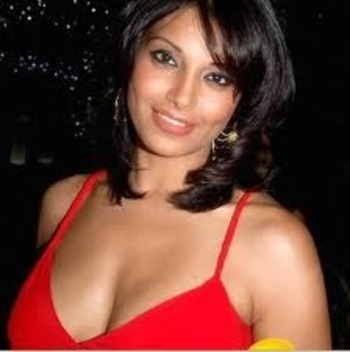 Bollywood Old Actress Hot
Bollywood Old Actress Hot
Bollywood Old Actress Hot
Bollywood Old Actress Hot
Bollywood Old Actress Hot
Bollywood Old Actress Hot
Bollywood Old Actress Hot